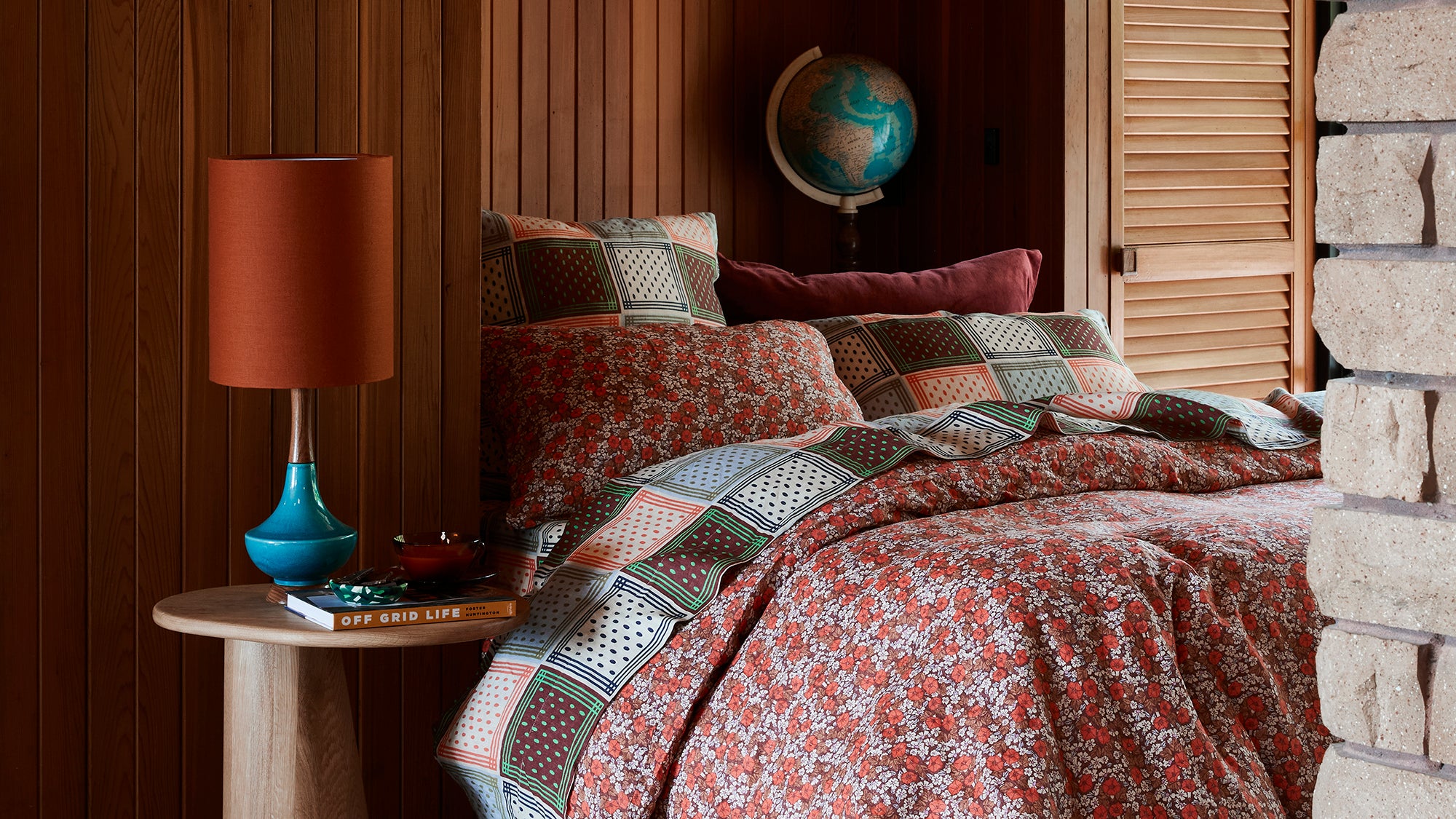 part flower child, part fashion icon.
Marguerite is a tribute to the rich, heady era of '70's luxe.
Living to a soundtrack of The Rolling Stones, Pink Floyd and Grace Jones, she curates an effortless aesthetic of grandpa glam and encourages us to embrace long languid mornings and nights full of life.
The antidote to plain spaces, the Marguerite collection was made for the mindful maximalists, who covet an artfully thrown-together aesthetic made with a whole lotta love.